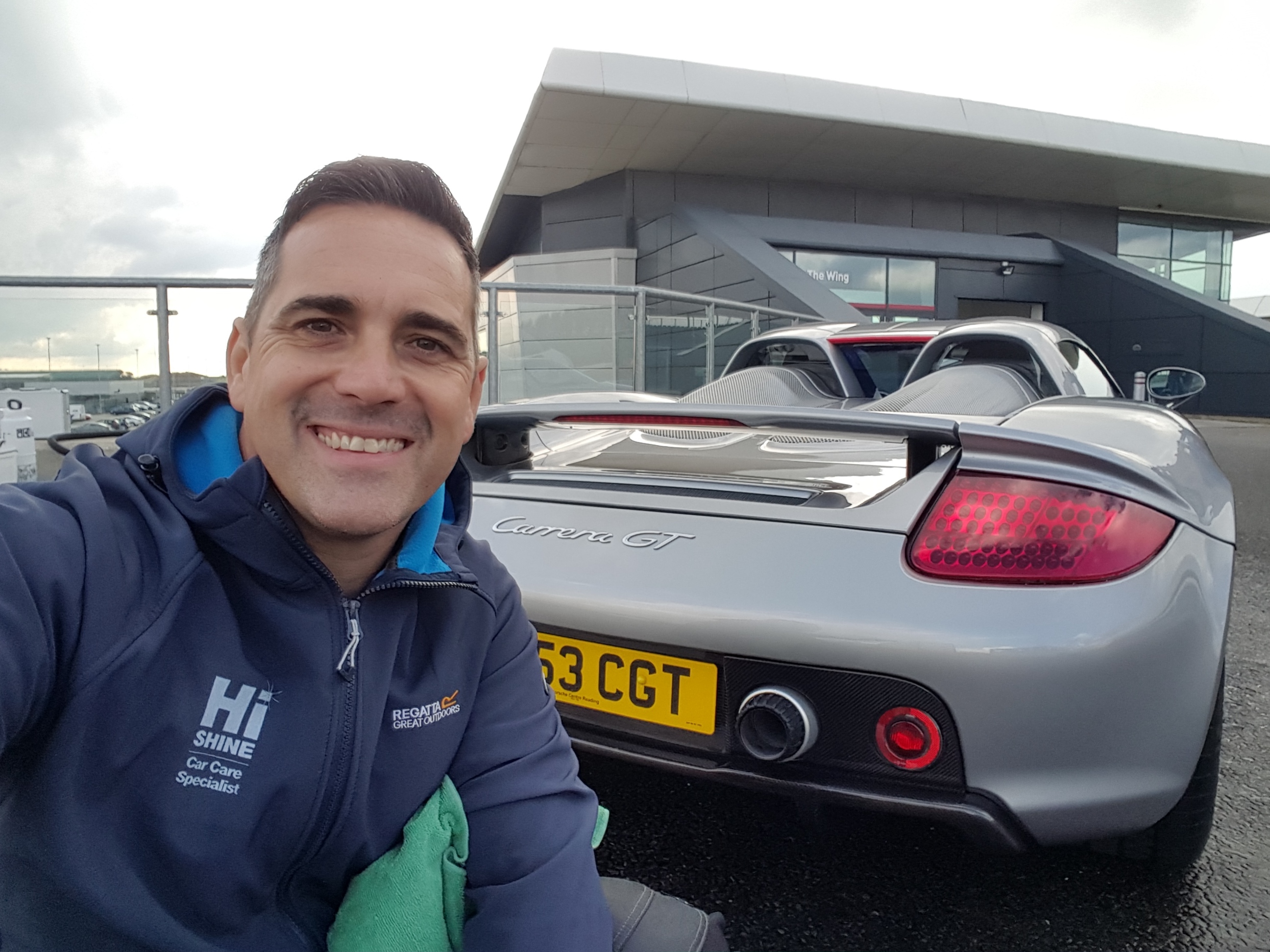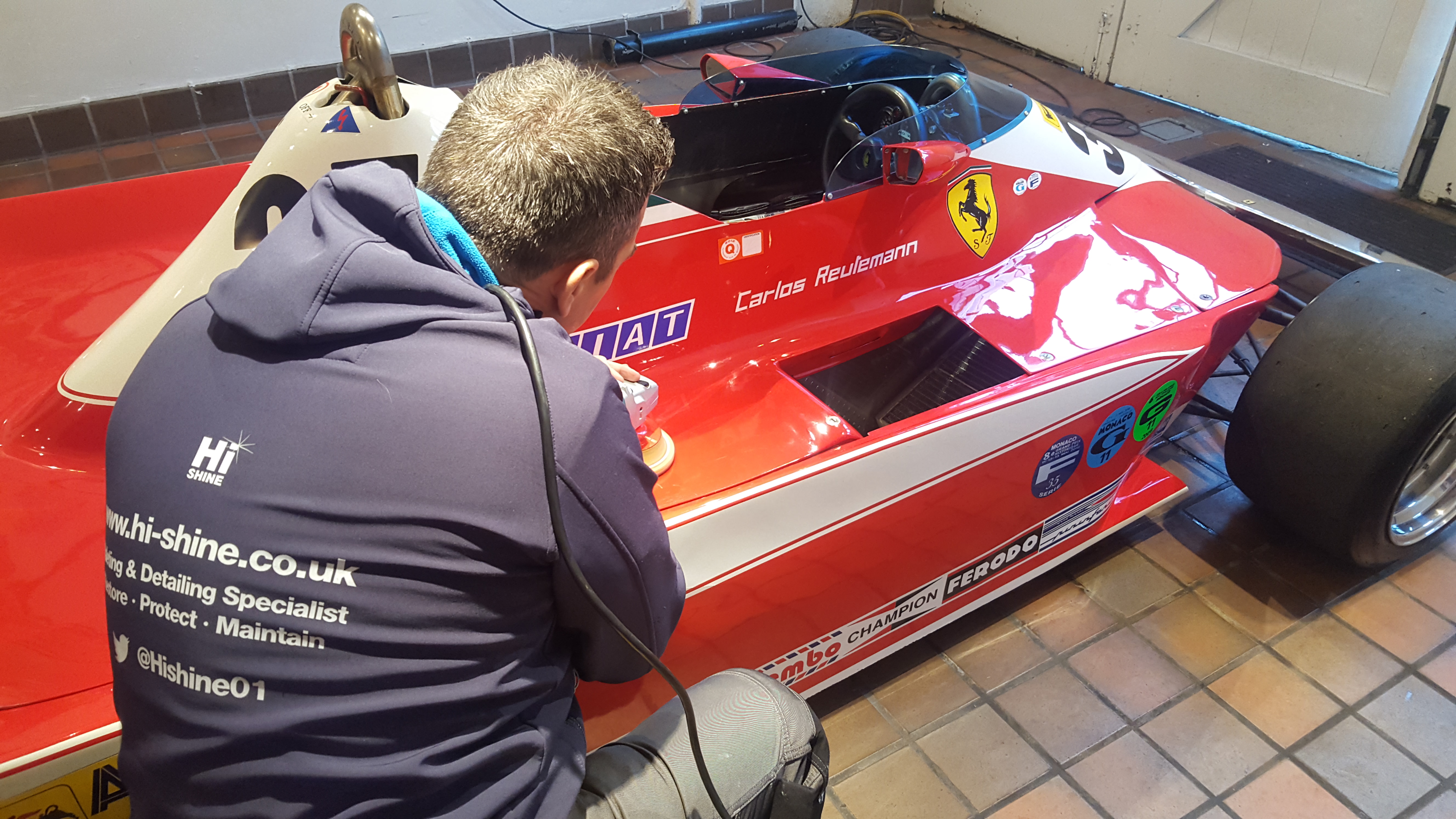 Detailing with integrity since 2004.
Dean Byrne is the Founder and owner of Hi-Shine and offers a bespoke Detailing and Valeting service, whether maintaining, restoring or protecting your vehicle his attention to detail is paramount.
Hi-Shine was born out of his passion and a life long dream of running his own business to offer his high standards and skills learned over the years to the public. With nearly 18 years trading as a professional valeter/detailer, using the latest techniques and products Hi-Shine will give your vehicle the best possible finish.
Being independent and not a franchise we are not tied in with any one brand and can choose the best products from a range of manufacturers.
Using products from the likes of Kenotek, Meguiars, Zaino, Raceglaze, Dodo juice, Blackfire, Menzerna, 3M, XCP, Chemical guys, Autoglym to Swissvax to name but a few.
Based near Maidstone and being fully mobile we are in a central location to cover most of the South-East!
We cover most of Kent and London, all of the ME and DA postcodes including Sidcup, Blackheath, and Greenwich to Bromley, Chislehurst and Beckenham.

All vehicles are washed using the safe 2 bucket method with Grit-Guards, Soft lambswool or sheepskin washmitts and ph balanced shampoos. All vehicles are dryed using plush towels that were specifically made to pamper and safely dry your vehicles bodywork.
We carry a vast array of polishes, sealants and waxes to suit your needs and budget.

We will be glad to demonstrate and to give tips on looking after your vehicle and how to correctly maintain it.

Our vans are fully equipped with our own water and electicity supply. This means we can clean your vehicle just about anywhere that suits you whether it be at home or your place of work with no disruption to your daily life.
We have fully comprehensive insurance cover to drive any vehicles on the road,
We also have full public liability insurance and items worked upon.

We offer a wide range of packages to suit everyone, we can also tailor your valet or detail to suit exactly what you require.
We look forward to speaking with you soon.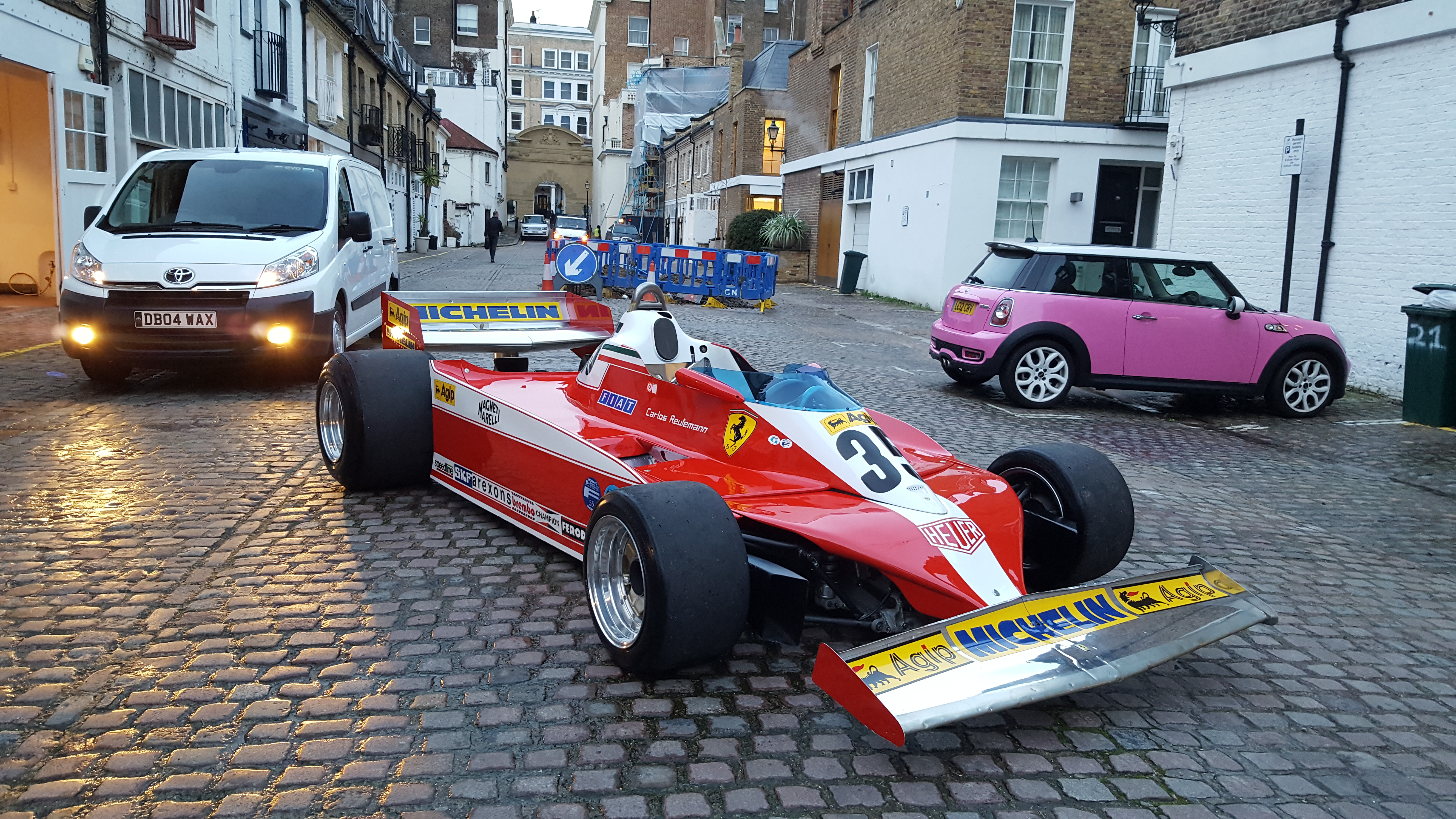 Car valet kent, Car valet gravesend, Car Valet maidstone, Car valet dartford, Car valet bexley, Car valet bexleyheath, Car valet sidcup, Car valet charlton, Car valet blackheath, Car valet greenwich, Mobile car valeting kent, Mobile car valet kent, Mobile car valet bexley, Mobile car valeting sidcup, Mobile car valet maidstone, Mobile car detailing kent, Mobile car detailing maidstone, Mobile car detailing bromley, Mobile car detailing chislehurst, Mobile car detailing greenwich, Mobile car detailing dartford, Mobile car detailing bexley, Mobile car valeter kent, Mobile car detailer kent, Mobile detailer south-east, Mobile valeter south-east